COMING EVENTS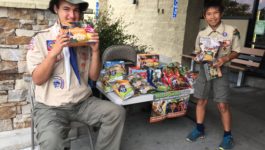 ... our Next Coming Event ...
Popcorn sales are underway. This Fall fundraiser is one of our biggest sources of support. Come see our Troop 27 scouts at one of our show-and-sells in front of a … [Read More...]

Troop 27 will be joining troops from all over the council for the Gold Rush Adventure at Boulder Creek. On October 14-16 we'll pan for … [Read More...]
OUR RECENT ACTIVITIES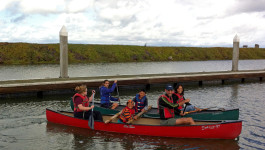 ... our Most Recent Activity ...
Troop 27 will be at Coyote Point on September 24th for Webelos Extreme. We'll be hosting canoeing on the waterfront and our signature Tripod Climb up the hill. … [Read More...]

Our September outing at Woodward Reservoir and Stanislaus River was a fantastic success. We joined forces with Troop 301 for a joint outing. … [Read More...]

Scouts, ASMs and several parents had a fantastic time canoeing up Elkhorn Slough on Saturday. The timing with the tides was perfect. Many … [Read More...]
TROOP NEWS & SCOUTING INTERESTS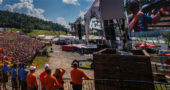 May 31, 2016 By Marc Senasac
The 2017 National Scout Jamboree is setting up to be a fantastic and memorable lifetime experience for everyone who … [Read More...]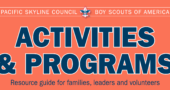 May 29, 2016 By Marc Senasac
It doesn't come in the mail anymore... Download the 2016 spring/summer Activities Guide PDF from the Pacific Skyline … [Read More...]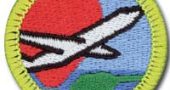 May 27, 2016 By Marc Senasac
Boy Scouts can complete their requirements for the Aviation or Weather Merit Badge thru special 1-day programs at Hiller … [Read More...]