COMING EVENTS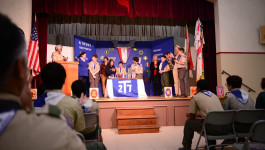 ... our Next Coming Event ...
September 22 is the date for our upcoming Fall Court of Honor. … [Read More...]

Troop 27 will be at Coyote Point on September 23rd for Webelos Extreme. We'll be hosting canoeing on the waterfront and our signature Tripod … [Read More...]

A Fall favorite - Troop 27 will once again be joining in the Gold Rush Adventure at Boulder Creek. Boys will get a chance to participate … [Read More...]
OUR RECENT ACTIVITIES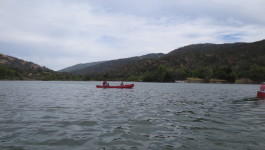 ... our Most Recent Activity ...
Our September outing was a great success on the Stanislaus River with plenty of white water canoeing. Many boys completed work on their White Water Canoeing merit … [Read More...]

Our August outing at Woodward Reservoir and Stanislaus River was a fantastic success. The boys had a great  time with canoeing skills … [Read More...]

Our upcoming annual Memorial Day weekend Family Camp is shaping up to be a fantastic adventure once again.    We'll continue our tradition … [Read More...]